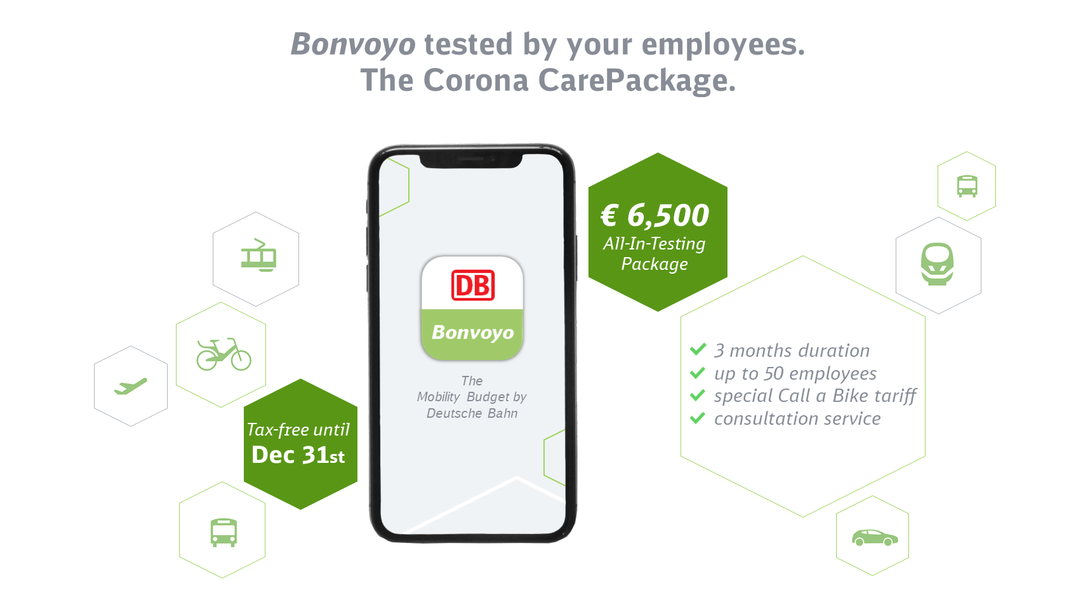 Travel as inexpensively as never before with Bonvoyo!
The Corona CarePackage is established on a special agreement by the German Federal Ministry of Finance, which will contribute to both employers and employees until end of this year.
In order to alleviate the additional burdens caused by Corona, companies can provide their employees with up to € 1,500 as a benefit without taxable additions.

This enables companies to introduce Bonvoyo at appealing entry-level conditions.
✓ No taxation on any benefits until December 31, 2020
✓ Exclusive special price for all services
✓ Call a Bike Flat included
✓ Comprehensive all-round support
✓ Limited duration with individual discounts upon extension
✓ Access to all mobility for ultimate flexibility
Apart from the test package, we are happy to additionally advise you on individual durations and prices, to make sure to offer attractive packages fitted to your needs
Enhance your employer branding while protecting the climate. Make it happen with Bonvoyo!
"Mobility as a benefit" does not only strengthen the employer branding of companies, but also contributes significantly to the climate by promoting the use of sustainable means of transport.
Jump on board and benefit from tax advantage until the end of this year!
A mobility perk for employees.
Our needs in terms of mobility are changing – More and more people are living in large towns and cities. They don't want a car as a status symbol: instead, they want sustainable mobility that covers all transport options and that they can use in a flexible way that makes sense for them.

Employee benefits are growing in importance – Companies have to offer more if they want to attract and retain skilled, experienced employees. You can use the mobility budget as an innovative addition to your company's portfolio of employee benefits. It is the perfect solution for someone who wants something different to a conventional company-funded tickets for public transport or a "downsizing" alternative to a company car.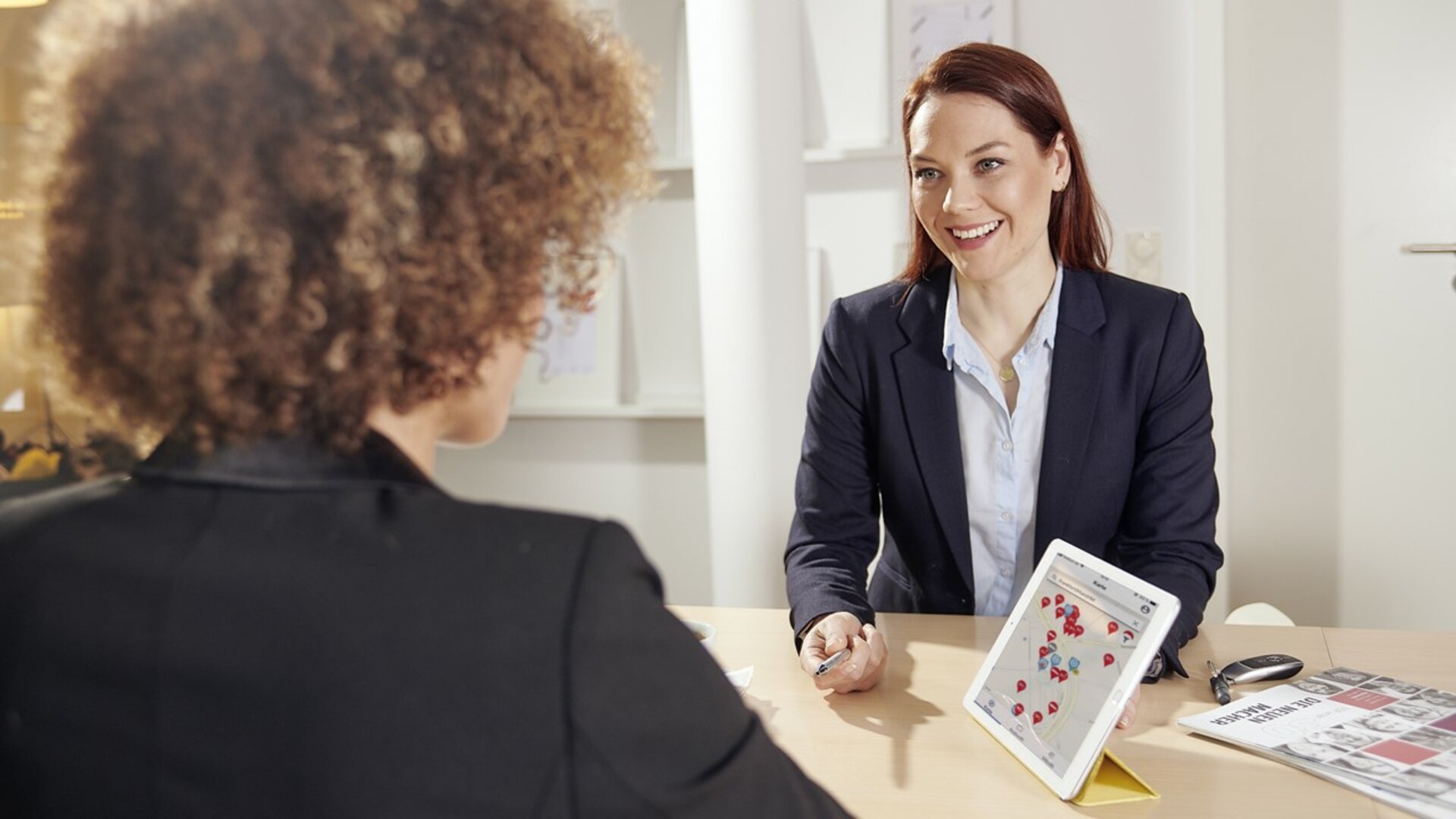 Use tax benefits correctly.  
You save money compared to a pay rise or a lump sum for use on public transport services.
100%
Tax savings per employee until end of 2020!
See all of your current and previous booking activities in the booking overview.
Check your remaining credit and total mobility-related spending in the budget manager function.
Employers can set different levels of credit for different employees or for specific employee groups.
The payment period can be flexible as well: monthly or quarterly.
Any unused credit is simply transferred to the following month, or you can agree to convert it into a cash equivalent that gets paid out to the employee.

First, the employee pays for a mobility service that they want to use. They forward the costs for personal travel to their employer, which includes the figure in its wage calculation process. The company reimburses the employee in their next wage payment.
Employees can make Call a Bike and Flinkster bookings using the app, and the resulting costs are automatically deducted from their mobility credit.
If someone wants to book tickets for Deutsche Bahn's local, regional or long-distance transport services, they are forwarded to the DB Navigator app to complete the booking processes.
It is easy for employees to deduct the cost of bookings made in DB Navigator and other providers (e.g. Talixo, CleverShuttle, municipal public transport operators) from their remaining credit: all they have to do is scan the ticket or receipt after starting their journey.
Employees can use their budgets for their personal mobility needs.
This includes direct journeys to and from work (home and place of work) as well as other journeys they make during their free time.
At present, it is not possible to use the mobility budget to pay for business travel.
The mobility budget can be used within Germany, and it also covers journeys in other countries provided the starting point and/or destination is within Germany.
As of 1 January 2019, money that a company gives employees for work-related or personal use on public transport services is exempt from the company's annual tax bill.
This means you can substantially reduce your tax liabilities if you provide employees with a mobility budget instead of, say, giving them a pay increase.

In addition to the mobility budget, the range of employee benefits can be extended individually.
The implemented technology enables to add measures such as health prevention.
Therefore, no other interfaces or new employee accounts need to be set up.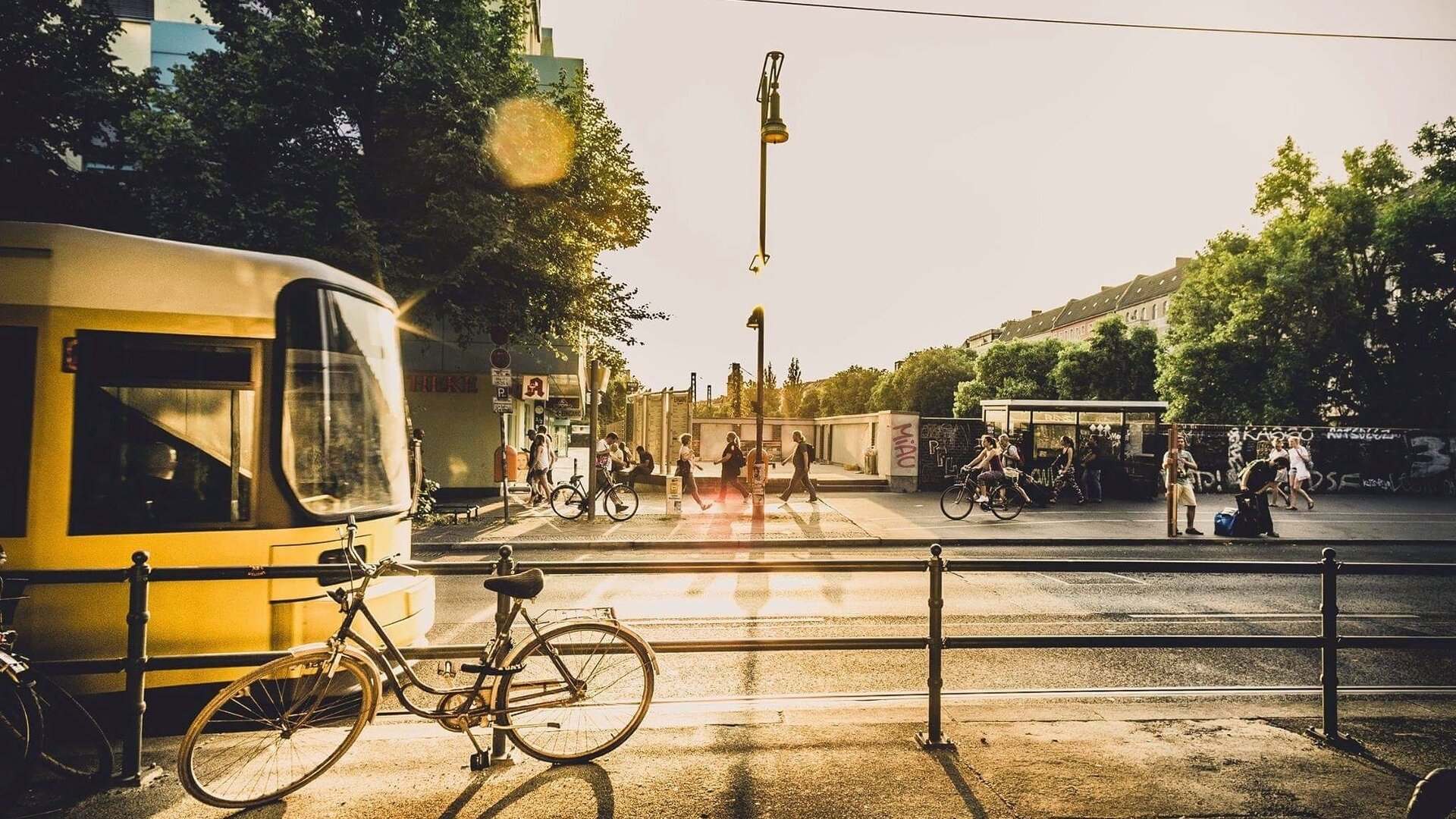 Mobility consulting for you
Our mobility experts are looking forward to talking the options over with you. With over 20 years of experience, we will produce a requirements analysis for your employees and work with you to identify the right solution for your company.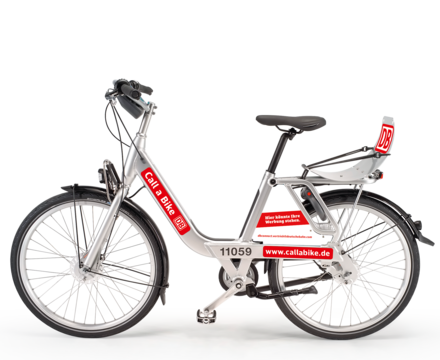 The product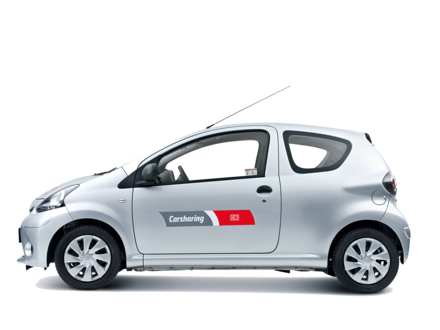 The product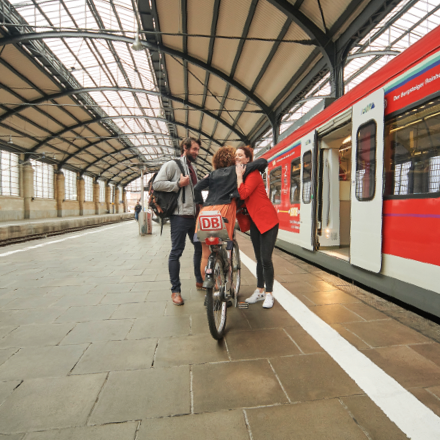 All aboard!
One budget — a thousand possibilities
The mobility budget app links Deutsche Bahn's products with a wide selection of other mobility services. How you get to your destination is entirely up to you.
Call a Bike
16,000 bikes in over 70 German cities
All bikes have a step-through frame, different gears, roller brakes and cargo racks
400 e-bikes
pedelecs and cargo pedelecs in
Stuttgart and Hamburg
The product
Flinkster
More than 4,500 vehicles of every class in more than 400 cities , at more than 2,500 stations
with over 350,000 customers
in Europe in one international partner network
Also available as electric vehicles at charging stations
The product
Deutsche Bahn
In passenger transport 12.8 million passengers per day
On-time rate for DB rail passenger transport in Germany: 93.5%
Book your trip to Europe's most beautiful cities and regions on long-distance rail.
All aboard!
Ride public transit to work or cab it home in the evening
For local public transport, enter your desired starting location and destination, select the ideal route, buy a ticket and climb aboard with no fuss.
If you have to pull a late night, just jump in a taxi. Scan your receipt after the trip and submit it for processing on the app.
Advantages for employers
Make an active contribution to climate protection
Enhance your appeal as an employer
Strengthen the bond between staff and your company
Benefit from the tax-related advantages
Reduce your administration workload
Advantages for employees
Sustainable transport
Employer funds travel unrelated to work

Selection of the right mode of transport at all times

A single app for searching for, booking and managing the best travel connections
Clear overview of remaining travel credit