Why Flinkster
Flinkster's nationwide network gives you access to mobility everywhere – in towns and cities, in the country and even outside of Germany. Flinkster offers you great prices and full flexibility, as you can pick up a car at any time from a point near you. Whether you want to complete a journey that you started by train or just go shopping in the city, the 30 or so carsharing partners in our network make sure you have mobility around the clock.
350,000
customers
2,500
vehicle stations
400
towns and cities
Fast in urban areas, flexible in rural areas
No matter what kind of car you need, Flinkster's carsharing fleet has the right one for you. From compact electric vehicles for city mobility to estates car for family outings and trips to the DIY centre, you can always rely on us.
Convenient way to make an appointment
Flinkster cars are also perfect for flexible business travel. Our customers can choose the vehicle they want from our five classes.
Great value thanks to pay-per-use
You can hire a Flinkster from as little as EUR 1.50 per hour or EUR 39 per day. There's no monthly fee of any kind. Best of all, everything that costs money when you have a car of your own is included in our service price. This means you never have to worry about refuelling, repairs or insurance.

Our handy smartphone app lets you take care of hassle-free bookings and payments in a matter of minutes. Just download it here and you're ready to go.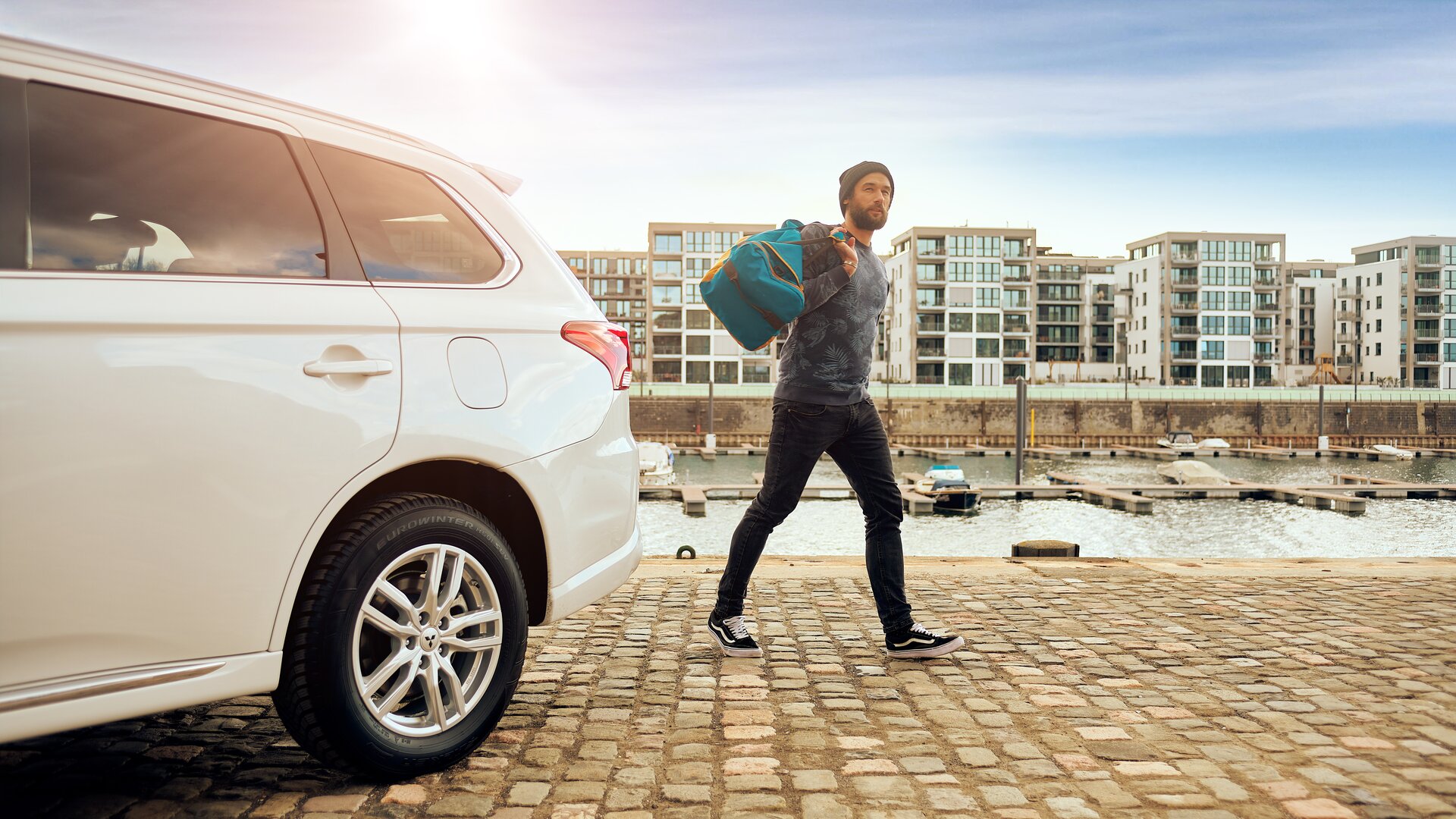 Find your perfect Flinkster car
In over 400 towns and cities
At over 2,500 vehicle stations
More than 350,000 customers
By app from the Apple Store or Google Play Store
Electric cars are also available at charging stations
You can register with Flinkster online. Even including video verification of your driving licence, the process only takes a few minutes.
There is a one-off registration fee of EUR 29 that gives you access to our nationwide carsharing service.
BahnCard holders register free of charge.
There is no membership fee for Flinkster users.
Having flexible mobility at your disposal is particularly important for businesspeople. That's why so many of them rely on Flinkster for Business, our offering tailored to the needs of people who travel for work.