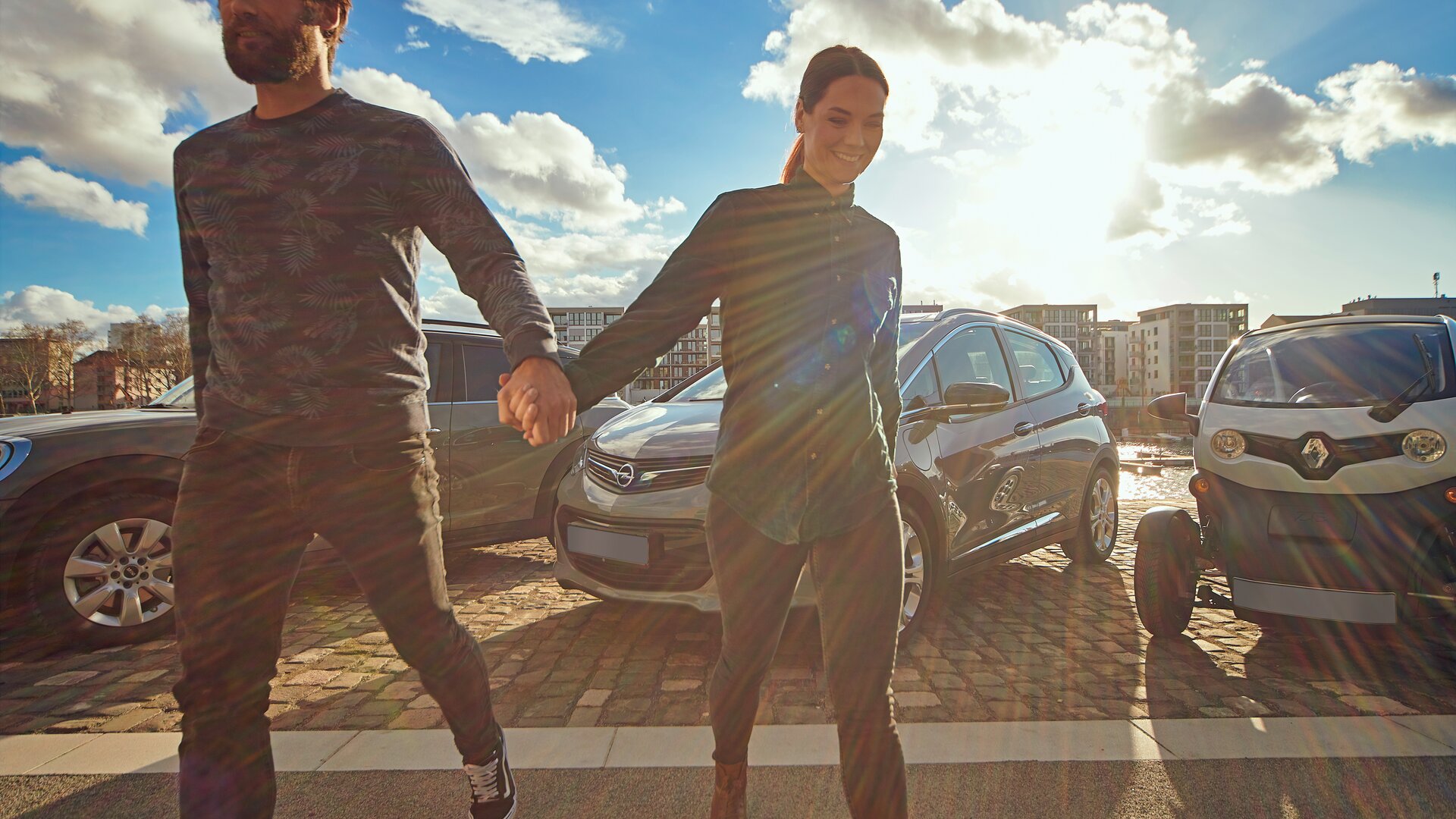 Why not take a train?
You're bound to reach your destination in comfortably in one of Europe's densest rail networks. On long stretches, there will be no traffic jams or exasperating security checks, and rail is held to be the safest means of transport the world has to offer.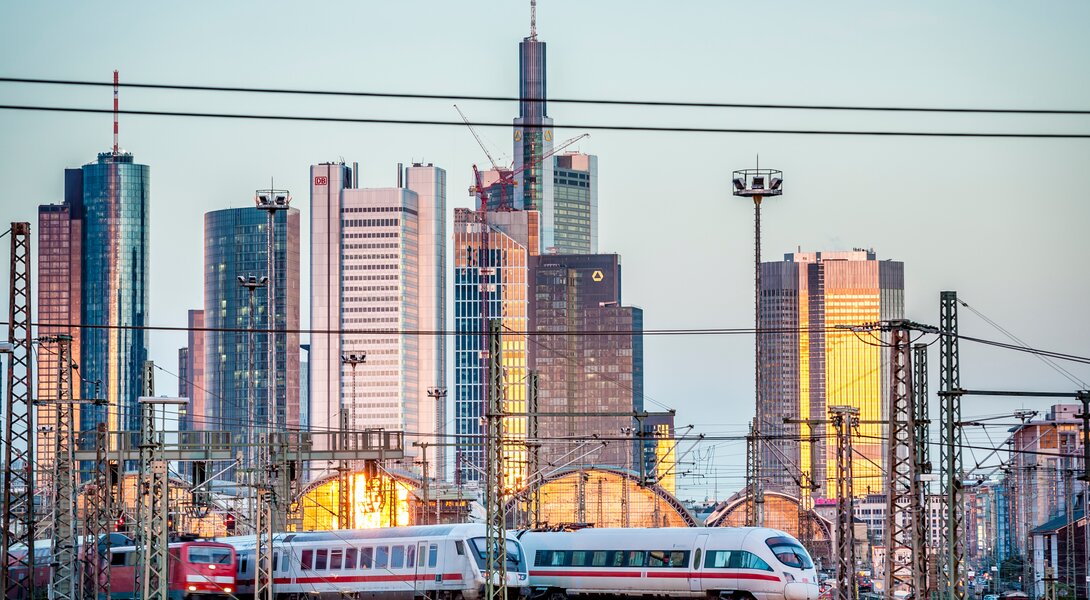 Use local public transport
You don't stand a ghost of a chance of getting yourself anywhere in a hurry driving your own car through dense urban zones. On the other hand, S-Bahn and U-Bahn trains race through the city like clockwork every few minutes. A combined ticket will even let you transfer to buses and trams.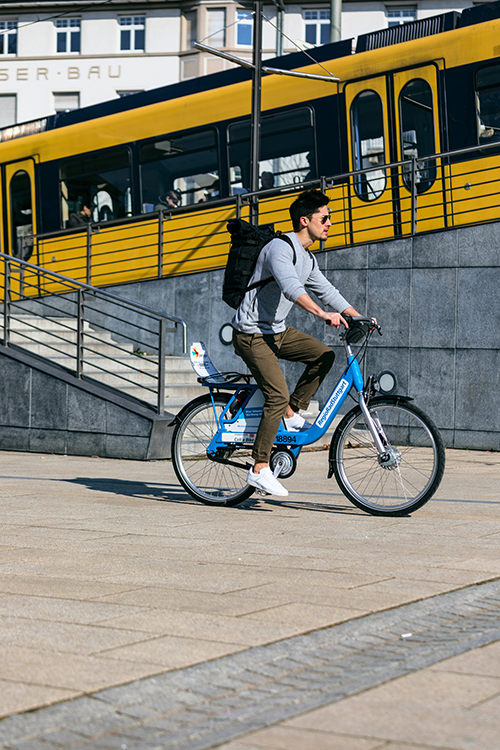 Your car waits at your destination
Relax in the train on longer trips and use a car for the final stage. The car will already be waiting for you at the station. The only thing you have to do is to select a class of vehicle. From family cars to electric cars and business sedans, Flinkster offers you the right model for every occasion.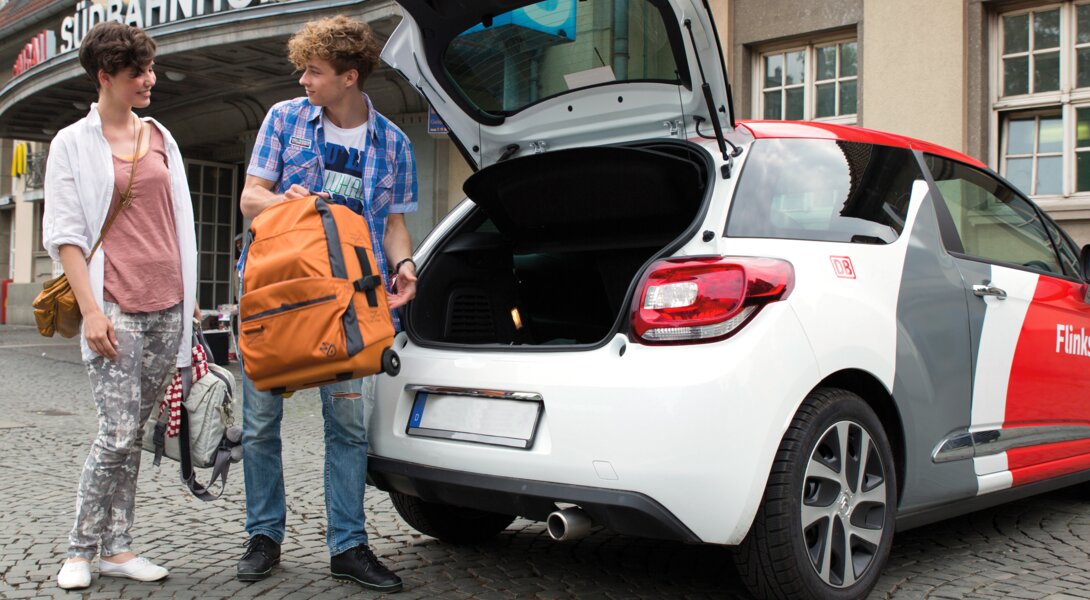 You can also find Flinkster outside of Germany
You can find Flinkster cars at more than 2,500 stations in over 400 cities in Germany, and an international partner network gives you easy access to carsharing in many of the surrounding countries, as well.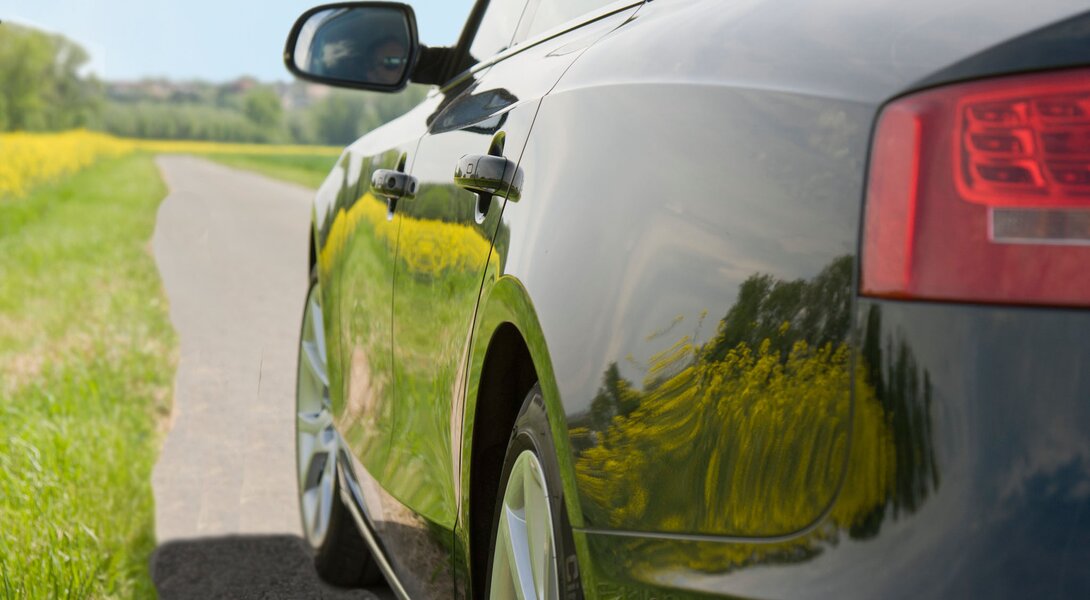 Bicycling for the environment and your figure
Bikes are still the world's cleanest means of transport. In cities, they are also the fastest. Use Call a Bike in more than 70 German cities to keep your wallet fat and traffic thin.
Mobility in flux ?
In German cities, people are using carsharing, bikes and public transport in increasing numbers.
of all trips taken by car can be taken by bike instead.
goes to Germany - in the EU's ranking of the most bike-friendly countries
Cycling from the station into the city
Call a Bike is an ideal add-on to travel by train. At more than 30 ICE stations, you can step directly off of your train and onto a bike to ride away past the buses and taxis snarled in traffic jams.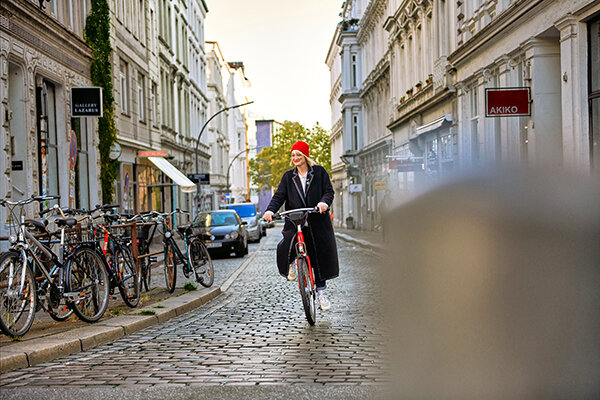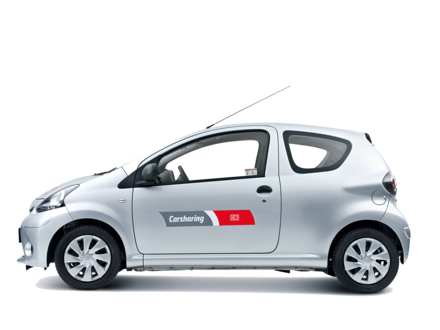 The product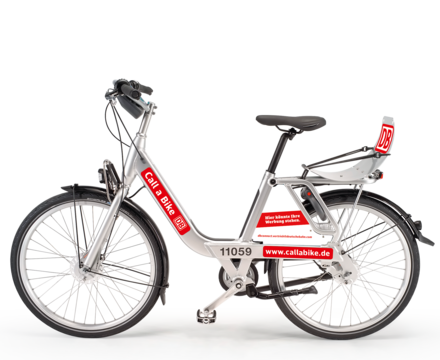 The product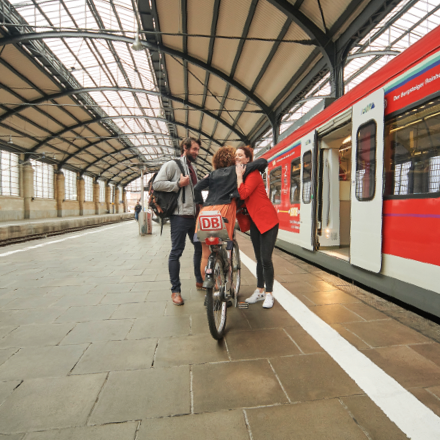 All aboard!
Deutsche Bahn Connect's integrated mobility solutions
Rarely does life go according to plan, and sometimes you can't avoid little detours. It's good to have alternatives along the way. Our mobility solutions give you multiple options. All means of transport are connected and coordinated, so you can find the best route to your destination at any time.
Flinkster
More than 4,500 vehicles of every class in more than 400 cities , at more than 2,500 stations
with over 350,000 customers
in Europe in one international partner network
Also available as electric vehicles at charging stations
The product
Call a Bike
16,000 bikes in over 70 German cities
All bikes have a step-through frame, different gears, roller brakes and cargo racks
400 e-bikes
pedelecs and cargo pedelecs in
Stuttgart and Hamburg
The product
Deutsche Bahn
In passenger transport 12.8 million passengers per day
On-time rate for DB rail passenger transport in Germany: 93.5%
Book your trip to Europe's most beautiful cities and regions on long-distance rail.
All aboard!