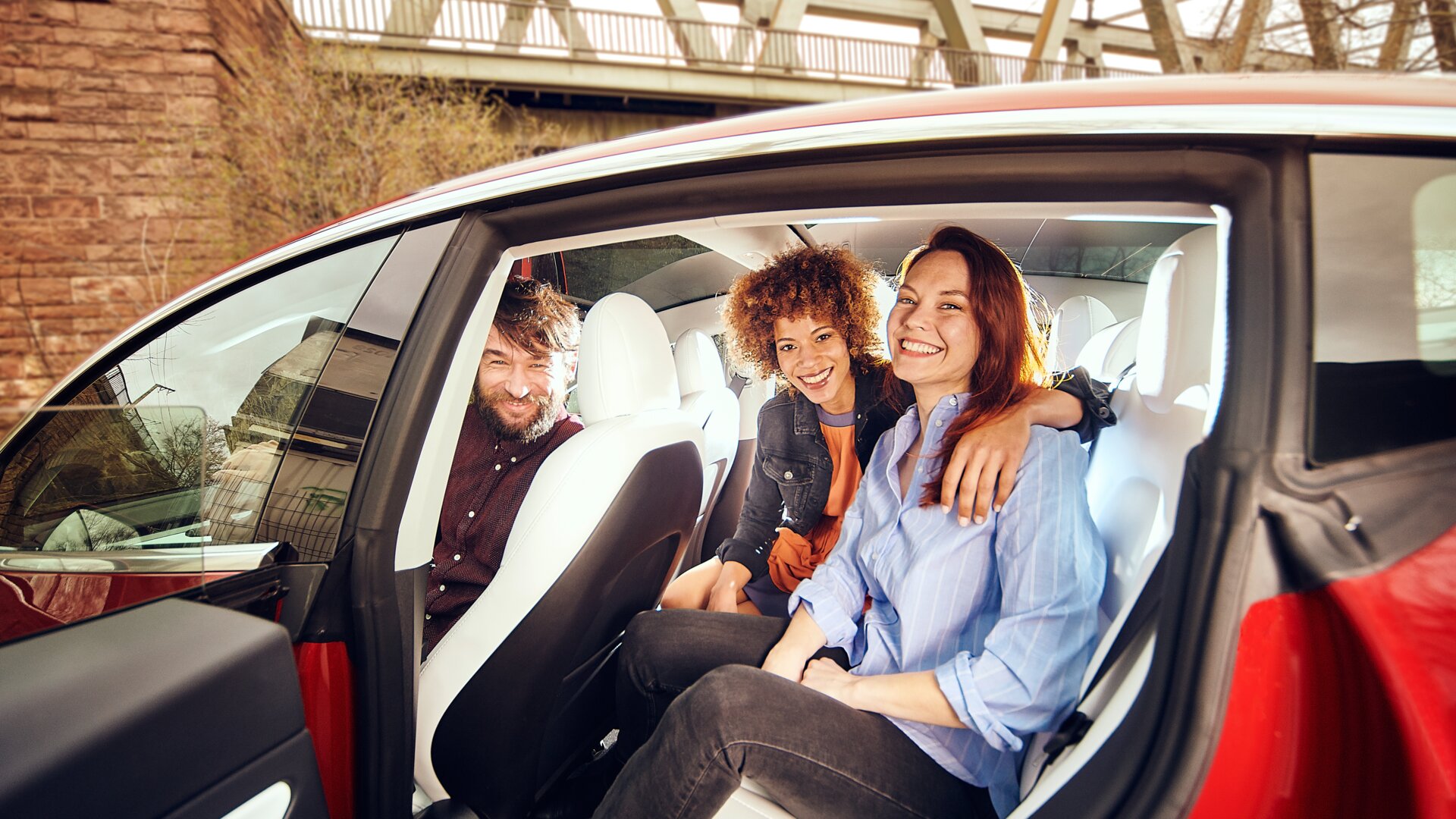 Flinkster is Germany's largest carsharing network that features pick-up and drop-off stations for vehicles.
With over 4,500 vehicles in more than 400 towns and cities, we have the ideal solution for you whether you want a luxury limousine or a compact car. We are constantly expanding our offering so that more and more people can make use of Flinkster's services.
Join forces with Flinkster
We welcome everyone who wants to share in Flinkster's growth. Become a business partner and help us win new customers for the Flinkster network and expand the fleet.
There are two partnership models to choose from
1. Co-branding partnership
As a co-branding partner, you integrate your carsharing service with our Flinkster network.
2. Sales partnership
As a sales partner, you convert your customers into Flinkster customers by giving them special conditions or actively attracting new customers.
1. Become a co-branding partner
Your vehicle fleet becomes part of the Flinkster network
Is your firm a carsharing company and you want to increase the size of your customer pool? If you become our co-branding partner and merge your vehicles with the Flinkster fleet, you will have access to all Flinkster users. In return, your own customers can make use of the entire Flinkster network.
There is no need to change your vehicles' branding either – you can continue to operate under your service's current name.
Benefits of co-branding
Improved capacity utilisation for your vehicles
376,000 Flinkster customers will have access to your service
Enhanced appeal of your offering
Your customers have the entire Flinkster network at their disposal
IT platform
Our business partners get to use our booking software
Quality
A single standard for customer service
Marketing
Both sides refer to their partnership in their ads, online activities and vehicles
Independence
You have full freedom to design your brand as you wish
2. Become a sales partner
Sharing success
As a sales partner, you will make it possible for your customers to enjoy Flinkster's range of services and also help us expand our customer base.
Two partnership models are available: a discount system or a commission system.
Offer added value with the discount option
Make Flinkster part of a package, like a customer card or tourist card. You can use this to offer your customers and guests a host of attractive discounts:
A reduced registration fee
Travel credit as a bonus
Profit from the commission option
Actively help us win new Flinkster customers.
You earn a commission for all the work you put into your sales support.